COMMUNITY
Local Attractions
Whether you're a native or just passing through, here are some places which are well worth your time to visit. For general information, the friendly staff at Ripley City Hall, the Tippah County Development Foundation, the Ripley Public Library, and the Southern Sentinel newspaper are excellent sources of information.
First Monday (flea market)
First Monday Trade Day was established on July 3, 1893. First Monday is held on the first Monday of every month and the weekend preceding. First Monday is one of the largest flea markets in existence, covering 50 acres. It draws thousands of people to Ripley from many different places to buy, sell, and trade almost anything imaginable.
Faulkner Family Burial Plot
At the cemetery is a marble statue of Colonel Faulkner, great-grandfather of award winning author, William Faulkner. Col. Faulkner is, in his own right, one of Ripley's most colorful characters. William Faulkner made reference to the monument in several of his works.
Tippah County Courthouse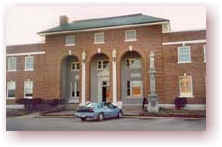 Many history and architecture buffs enjoy the unique architecture of the Tippah County Courthouse on the square in Ripley. The courthouse was built in 1870. A previous brick courthouse, built in 1838, was burned by federal troops in 1864.
Tippah County Fair
The Tippah County Fair and Livestock Show is held each August, and unfailingly draws crowds of thousands. 
Historic Antebellum Homes
Historical homes of interest include the Dr. John Y. Murry home in Ripley. The home was built prior to the Civil War. The Jim Harris home was built in 1884, the Cole Home in 1898, and the W.R. Cole (R.J. Thurman) Home in the 1850s.
Tippah County Historical Museum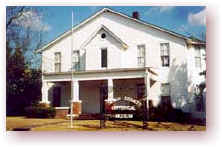 Visit the Tippah County Historical Museum to learn more about our rich history. Hours of operation are Tuesday through Saturday 10 a.m. until 2 p.m.
Holly Springs National Forest
Holly Springs National Forest offers many activities including hunting for several months of the year.
Brices Crossroads Battlefield
This historic Civil War battle site is located five miles south of the Tippah County line.
Tippah County Hospital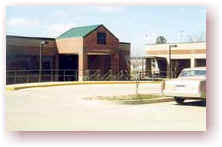 Tippah County Hospital serves all of Tippah County as well as surrounding areas. At Tippah County Hospital, they not only care about the patient, they care about what the patient thinks about them.
Tippah County Wellness Center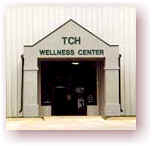 The Wellness Center features a walking track, an indoor Olympic-size pool, racquetball courts, cardiovascular equipment, weights, aerobics classes, a whirlpool, saunas and steam rooms, and locker rooms with showers and dressing areas. Health promotion classes are offered periodically. So, if you are looking for a place to tone up that figure, this is the place to be.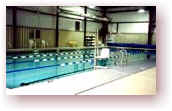 Ripley Public Library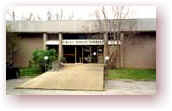 The Ripley Public Library is an excellent source of local information, including records on the early history of the county, as well as genealogical information. If you need help finding a topic , the people here will go out of their way to help you find what you are looking for.
Tippah Lake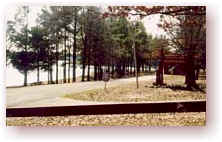 Tippah Lake is located about six miles north of Ripley. The lake is 165 acres and features primitive and developed campsites, boating and picnic tables. Scenic Wicker Mountain is just south of the lake.
Blue Mountain College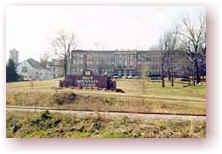 Historic Blue Mountain College is located in the town of the same name, about six miles south of Ripley on MS Hwy 15. The four-year private co-educational college was founded in 1873, by General Mark Perrin Lowrey. The college is supported by the Mississippi Baptist Convention.
Dumas Lake
Dumas Lake is located 10 miles south of Ripley and features picnic areas, boating, fishing, and swimming. Whether you're looking for a place to fish or a place to think, Dumas Lake is the place. It may be small but you'll have a ball!
Tippah County Development Foundation
If your interest in Ripley and Tippah County comes from a business or industrial standpoint, the Tippah County Development Foundation office should be your first stop. The office has information on employment figures, land availability, and a great deal of other business-related material. To contact TCDF, please call (662) 837-3353.
South Tippah Math and Science Complex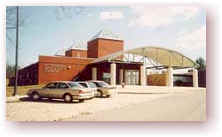 Located on Ripley High School's campus, the Complex provides all the schools in the South Tippah Consolidated School District with state-of-the-art facilities and equipment.
* The information on this page was reprinted from or paraphrased from FYI-1998, printed by the Tippah County Development Foundation, 212 East Jefferson Street, Ripley, MS 38663, (662) 837-3353.